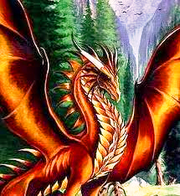 Hi everyone! It is I, the mighty StormingDragon, creator of the Dragon Handbook Wiki. My awesome power outshines even the great King Thornclaw of the earth dragons, perhaps Quetzalcoatl too!
Random Facts About Stormingdragon
My favorite food is CHEESE STICKS.
My favorite color is GREEN.
My favorite way to waste - I mean, use time wisely is CALL OF DUTY
My hobbies are CHESS and WRITING STORIES.
I have published 0 books. I want to publish 5 BILLION books.
If I had one wish I'd wish FOR A LAPTOP THAT ACTUALLY HAD A DECENT WORD PROGRAM.
My favorite pages